1x1 – Pilot
Georgia 'George' Lass is an emotionally lost, 18-year-old slacker who's life changes (or ends) when she is killed by a toilet seat that falls from the sky after being separated from the orbiting Mir space station which hurtles to Earth. Immediately, she discovers that the afterlife does indeed exist, where she has been assigned a job as a 'Grim Reaper.' It's her job to reap the souls from the living and guide them to their eternal reward. Besides coping with her new job, she must learn to deal with being young and starting out and of course, being dead...
Gesehen von 8 Usern
1x2 – Neue Erkenntnisse
George is still dealing with her transition, sneaking home at night, shirking her reaping duties and meeting Brendan's parents. Reggie is also having some difficulty, and starts lying and stealing toilet seats. Mason comes up with a new scheme to gather money, and Roxy is not very appreciative. Betty gets stuck chaperoning George. Eventually, George learns just how important being a reaper is.
Gesehen von 7 Usern
1x3 – Nochmal zurück
A caged bear mutilates some protesters, and makes an appearance later as well. George keeps going home, and this time finds all of her old stuff boxed up. Betty continues chaperoning George. Plus, George is stuck answering phones at Happy Time while everyone else has cake. Mason has some problems reaping, but eventually gets some money.
Gesehen von 7 Usern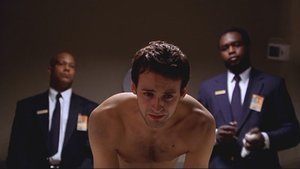 1x4 – Seelen retten
When one of Roxy's reaps doesn't show up, George gets the idea to "help" fate along, with very dire consequences. Mason tries smuggling drugs, and Rube gets stressed at the airport. George catches Crystal messing with some workstations, and get into a little office war.
Gesehen von 7 Usern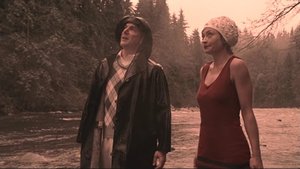 1x5 – Das Sammelalbum
George goes looking for a friend, and gets into scrapping with Delores. We get also get to see how Betty died and became a reaper. Betty, Rube and George go to a family reunion for a reap. Mason, meanwhile, spends some quality time with the recently dead owner of a house. And, George gets her first paycheck.
Gesehen von 7 Usern
1x6 – Mein Zimmer
Daisy Adair shows up to replace Betty, and promptly moves into George's apartment. George tries her hand at bowling, and Joy discovers Reggie's toilet tree. Rube talks to Joy while waiting for his reap. Mason reaps the new guy in the Happy Time office. George starts to live a little as her own person, rather than just trying to avoid everything.
Gesehen von 7 Usern
1x7 – Ganz normal verrückt
George finds herself in a strange and potentially romantic relationship with a man who can see gravelings.
Gesehen von 7 Usern
1x8 – Rezept eines Toten
George gets a pet and Rube takes a shift on the grill at Der Waffle Haus.
Gesehen von 7 Usern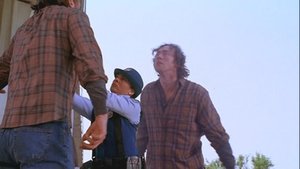 1x9 – Eine neue Freundin
George makes a new friend and discovers her dad is not the person she thought he was.
Gesehen von 7 Usern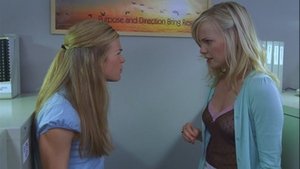 1x10 – Unerledigte Dinge
George is saddled with a tedious collating task and Daisy recruits her and Mason to make money from her reap. Ruby grieves her own death.
Gesehen von 7 Usern
1x11 – Jobwechsel
George is changing jobs to be able to buy a bike. Daisy takes a painting when she reaps an artist, but he doesn't want to move on while she has it. Mason spends time with a gay couple he is supposed to reap.
Gesehen von 7 Usern
1x12 – Nachtschwärmer
George has insomnia and goes to the diner where she finds Rube proctoring the other Reapers doing self-evaluation tests. She discovers that Rube has a reap scheduled in George's family's driveway, causing anxiety for George.
Gesehen von 7 Usern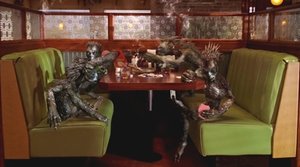 1x13 – Ferien
The Gravelings have the day off so the reaping is replaced with paperwork for Rube and the Reapers. George convinces Rube to computerize the data at Happy Time. George's family takes their first vacation since George's death.
Gesehen von 7 Usern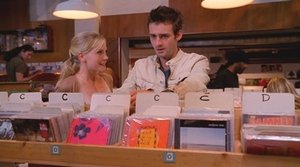 1x14 – Es ist dein Tag
George takes Delores and her cat to the vet, where they encounter a young pet Reaper. Rube reaps a yoga instructor, and George's family prepares for a ceremony dedicating her gravestone.
Gesehen von 7 Usern
Quelle:
themoviedb.com